No Misery in Colorado
According to a recent Trulia article, Colorado ranks near the bottom on the "Housing Misery" index. "Housing Misery" is calculated by determining percentage changes from the housing peak to its current level. The more of the discrepancy between the peak and now, the more the housing misery, essentially. This study also factored in mortgage delinquencies and foreclosures.
According to the article, Colorado had the 15th lowest "Housing Misery" score, indicating the Denver metro area and other areas of Colorado have a relatively stable housing market. Nevada, Florida, Arizona and California ranked at the top of this list.
Given what we real estate professionals have seen in the Denver market, I would say Colorado does have a relatively stable housing market and should continue to strengthen as the housing market and economy in general continues its recovery.
With constant news of housing strength in Colorado, coupled with historically low interest rates, I can't think of a better time for buyers than right now!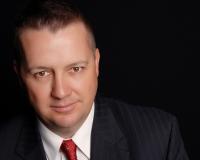 Author:
Jason Peck
Phone:
720-446-6301
Dated:
August 27th 2012
Views:
766
About Jason: ...